Check Out
Our School
At Ganado Primary School, we have goals and programs that we feel benefit the development of the whole child. We are guided by these six principles: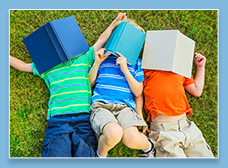 Quality and effective leadership
A safe and positive learning environment
Superior curriculum, instruction, and assessment
Excelling student performance
Professional growth for our school community
A strong school, parent, and community partnership
Foundations of Learning
In addition to our guiding principles, the Ganado Unified School District embraces a systematic improvement model called the "Ganado Foundations of Learning" wherein the Diné philosophy of lifelong learning is combined within a framework that seeks to advance student learning. Our model provides clear guidance for developing and sustaining improvement throughout our schools. These foundations are as follows:
Critical thinking
Career
Self and social awareness
Respect and reverence
Students will learn to combine these foundations through our commitment to teach effective communication with a proficient use of reading, writing, speaking, and listening.
Our Promise
We will provide opportunities for children to make sense of their world, to respect themselves and others, to respect their environment, and to appreciate and understand their cultural and linguistic heritage.